I love Iced Coffee. I could drink it anytime, anywhere. Whether it is with ice cubes or with blended ice, I LOVE IT.
I pretty regularly buy the ready-made version which contains a lot of things you could do without. Sugar being one of them.

In order to drink yummy iced coffee for less money and with less unhealthy ingredients, I am now trying this recipe.

First you pour ground coffee into a bowl or pitcher or whatever you want. Then you add cold water. If you want strong coffee add less water, if you want less strong coffee, add less water. :)
Let the coffee-water-mix sit for some time. I let it soak and cold-brew over night. The longer it sits, the stronger it gets. So, again, it's all up to you.

This is my concotion. It is a thick mix.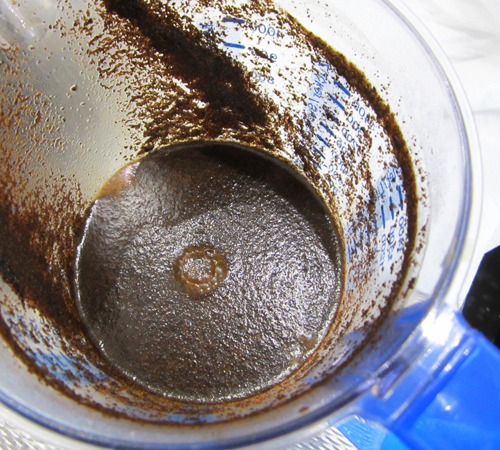 When you think it sat enough, pour it through a fine-meshed strainer and some cloth. I used gauze, you can also just use regular coffee filters. But in times of pad machines or espresso makers, maybe you don't have any. I didn't. So, gauze.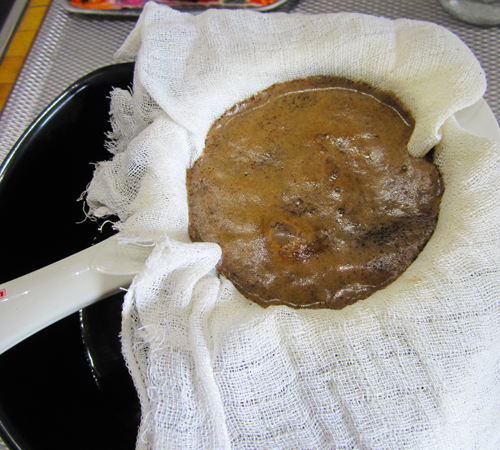 When it is all filtered, bottle it up.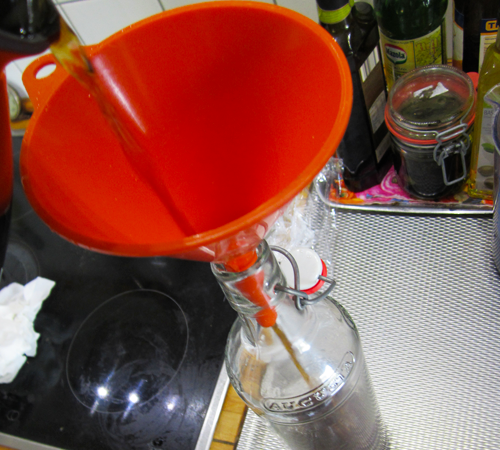 Tada: A whole bottle of home-brewed coffee, ready to be made into delicious Iced Coffees. I don't have any ice at the moment, so I used cold milk. Works just as well. Yum.